We are Infinity Graphics, a website and print design agency based in Upstate NY.
We have been providing quality graphic design to clients all over the United States since 2001.
Responsive Web Design

We specialize in Responsive Web Design for Businesses.
To reach customers today, a businesses web site must be fully functional and beautiful on all devices.  Our sites are designed to be viewed on a computer screen, tablet or cell phone with no loss of function.  No more awkward zooming in is required to see the menu or trying to click a tiny link on a tiny screen.
A responsive site guarantees you don't loose customers because they looked you up on their phone or tablet.
Our Business is Our Family
We love our job, we really do.  We have been working together as a husband and wife team for 14 years.
We hope to use our expertise in design, website functionality, WordPress and branding to benefit your business.
Our Diverse List of Clients Has Room for One More
Our clients include: The Law Office of Kurt Mausert, Samantha's Cafe and Catering, TechQuest IT Services, Muddy Trail Jerky Co. and more…
1990 Called & They Want Their Website Back
Some months ago, a fellow commented about my office's website. The gist was, "1990 called and they want their website back."  He was right.  My site was outdated both in form and content.  I needed a new look.
Infinity Graphic worked closely with me, was responsive to my suggestions and edits, and was quick to make any changes I suggested.  The new site looks good, is easy to navigate, and holds your attention.  My staff and I are very happy with it, and I know it has generated business, too.
I would recommend Infinity Graphics to anyone with a professional practice or business (big or small) that needs a new website or the revamping of an old one.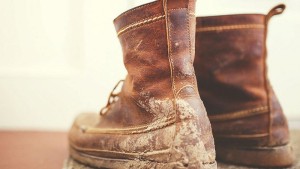 Let's Work Together
Let's meet for coffee and chat about your project soon.
A one hour consultation is free of charge, so get in touch and lets get started!